About Us
Founded in 1998 as a partner company, Anderil specializes on steel fence posts of various types and standards with a total solution to the steel fence system. Initially, fence posts of American standard, Australia standard and Euro standard; picket steel fence, chain link fence, galvanized steel fence, green coated steel fence, temporary fences and security fences. For a wide range of fencing uses for the airports, railway, playground, construction sites, perimeters, swimming pools and other uses.
Products Show
Expressway Steel Fences
Technical Information
Material: low carbon steel wire, Al-Mg alloy wire
Process: weaving and welding
Fence length 2m, 2.5m as standard
Use: Prevention for road, railway, airport, residence district, seaport, garden, feeding and husbandry.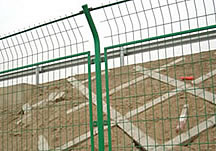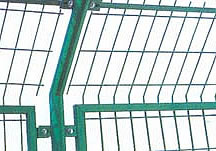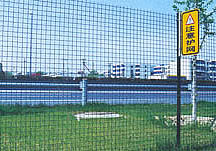 Fence Height
cm

Fence Length(2m)

Fence Length(2.5m)

Wire Gauge

Wire Diameter
mm

Opening
cm

Weight kg/piece

Fixing Pole

Wire Gauge

Wire Diameter mm

Opening cm

Weight kg/piece

Fixing Pole

Weight kg/set

Weight kg/set

60

10#/8#

3.2  4

5X12

6.5

1.9

10#/8#

3.2  4

5X12

8.6

1.9

80

10#/8#

3.2  4

5X12

7.5

2.3

10#/8#

3.2  4

5X12

9.9

2.3

100

10#/8#

3.2  4

5X12

8.5

2.7

10#/8#

3.2  4

5X12

11.2

2.7

120

10#/8#

3.2  4

5X12

9

3.1

10#/8#

3.2  4

5X12

11.9

3.1

150

10#/8#

3.2  4

5X12

11

3.7

10#/8#

3.2  4

5X12

14.5

3.7

180

10#/8#

3.2  4

5X12

12.5

4.3

10#/8#

3.2  4

5X12

16.5

4.3

200

10#/8#

3.2  4

5X12

13.5

4.7

10#/8#

3.2  4

5X12

17.8

4.7